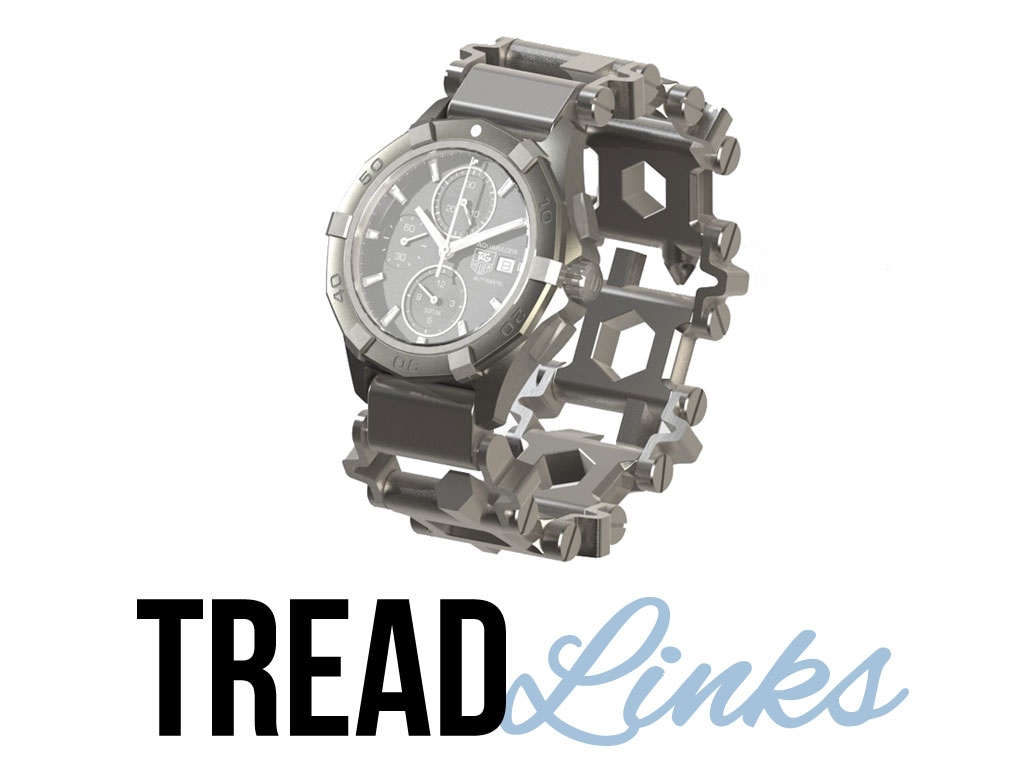 TreadLinks is a watch adapter for the Leatherman Tread Multi-Tool that allows you to customize your Tread with different watches. AVAILABLE NOW!
What is TreadLinks
TreadLinks is a watch band adapter designed specifically for the Leatherman Tread Multi-tool. Leatherman will sell the QM1 watch in the near future, but they only offer one watch style. With TreadLinks, you can use the Leatherman Tread with any combination of watch faces.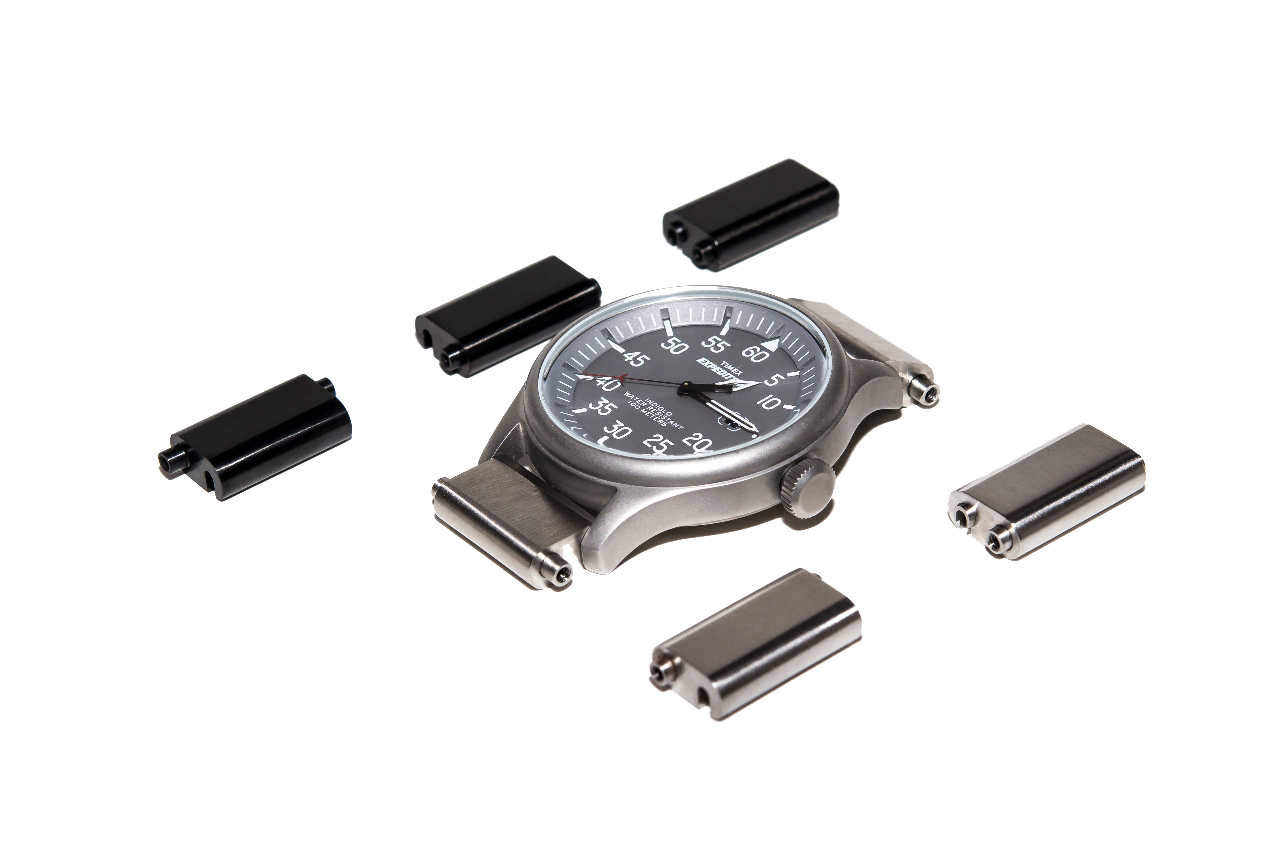 *Actual product might be slightly different than as shown
Compatibility
TreadLinks allows you to use the Leatherman Tread Multi-Tool with any timepiece with the following lug width:
18mm - Huawei
20mm - Seiko Orange Monster
22mm - LG G Watch R
24mm - Suunto Core
26mm - Garmin Fenix 3
38mm/42mm - Apple Watch
Application for Casio G-Shock is available for preorder now. Additional sizes will be available in the future.

Your options are unlimited with the TreadLinks. Our customers have paired the Tread with Apple Watch, Pebble Steel, Tag Heuer, Rolex, Omega, Bell & Ross, Panerai and many more. Chances are, we will have a size that will be for your watch.
Material and Finishes
All TreadLinks adapters are made of precision machined stainless steel to match seamlessly with the look and feel of the Leatherman Tread and your watch. Two finishes are available to match the Leatherman Tread: brushed stainless steel and brushed black diamond-like carbon.



What's Included?
Every box includes a pair of TreadLinks adapters in your choice of size and finish so that you can attach your Leatherman Tread Multi-Tool watch band to your watch right out of the box!

Why is TreadLinks for you?
Until now, there is no way to use your Leatherman Tread Multi-Tool watch band on your favorite watch. We want you to be able to express yourself in every situation, because you shouldn't have to change for your watch; your watch should complement you. With TreadLinks, you can wear your favorite watch with the Leatherman Tread Multi-Tool watch band.